Karen J. Marchetti
Internet Marketing Consultant, Master Direct Marketing and SEO Copywriter, Google Adwords Qualified Search Consultant, Google Analytics Certified Consultant
Marketing Team Trainer for Digital and Direct Marketing — I'll work with Your Team to Boost Your Digital Marketing Expertise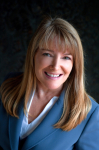 Karen brings 20+ years of Internet marketing and direct mail marketing planning, testing, and creative expertise, for leaders worldwide including:
Qualcomm, Union Bank of California, Household Finance, and American Nurses Association.
Ms. Marchetti has taught Internet Marketing and Direct Marketing at San Diego State University, University of San Diego, UC San Diego, CSU Long Beach, and the University of San Francisco.
Her Internet marketing and direct marketing articles regularly appear in national and regional magazines, newspapers, and newsletters.
Among her accolades are: "Woman Who Means Business" in Marketing by the San Diego Business Journal, and "Direct Marketer of the Year" by the San Diego Direct Marketing Association.  She is a judge of the Direct Marketing Association's International ECHO Awards.